Educator, Clinician, Musician.
Actively involved as an educator for over forty years, Jeff Brown has participated in Artist in Residencies through the National Endowment for the Arts, Indiana Arts Commission, Illinois Arts Council and National Endowment for the Humanities.
He has taught extensively for all age levels (K - 12 through postgraduate). He is a past clinician/teacher for both the Pearl Drum Company and Jamey Aebersold Summer Jazz Workshops. Brown has been on the faculty of New Trier High School, Triton College, South Suburban College and was the Jazz Studies Coordinator and Percussion Instructor at Valparaiso University for over forty years.
He is a founding member of the Valparaiso University Faculty Jazz Trio. One of the longest affiliated chamber jazz ensembles in the world. They have performed with James Moody, Art Farmer, Slide Hampton, Jimmy Heath, Randy Brecker, Frank Foster, Johnny Frigo, Houston Person & Etta Jones, Bunky Green, Tom Harrell, Bobby Shew, Jon Faddis, Ernie Watts, Red Rodney, Henry Johnson, Clark Terry, Chris Vodala, Lew Tabackin, Richie Cole, George Coleman, Eddie Henderson, Fareed Haque, Tom Malone, Bruce Bolen, Howard Roberts, Christine Jensen, Ingrid Jensen, Claire Daly, Billy Pierce, Curtis Fuller, Jerry Bergonzi, Bobby Watson, John Fedchock, Don Braden, Terrell Stafford and Steve Turre. They have recorded two CDs, "For the Moment" and "Journey."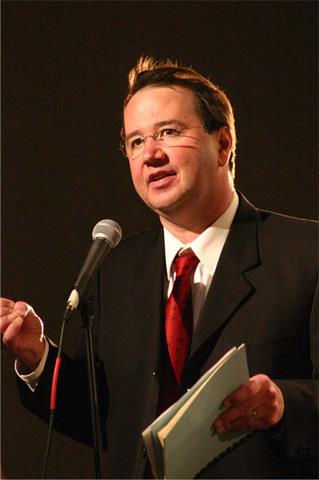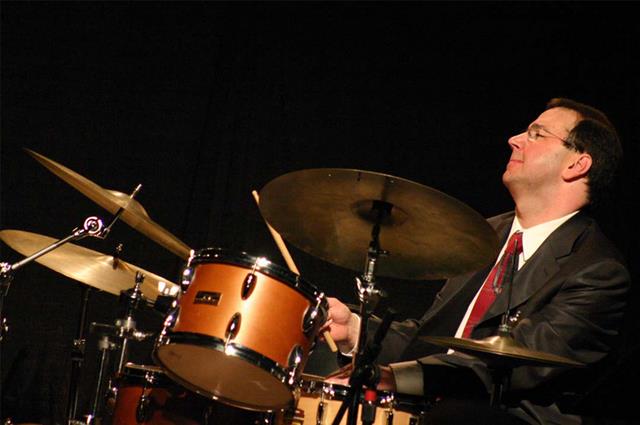 Background
Jeff Brown studied at DePaul University, American Conservatory of Music, Valparaiso University, and post-graduate work at the Eastman School of Music. He was a percussion student of the legendary Roy C. Knapp for three years.
Other instructors in percussion and jazz have included: Bob Tilles, Harvey Lang, Rayburn Wright, Keith Copeland, James Dutton, Mike Green, Jack Mouse, Allen Otte, Jamey Aebersold, David Baker, Ed Soph, Adam Nussbaum, and Ramon Ricker.
Professional Memberships
American Federation of Musicians, AFL - CIO
Percussive Arts Society
Jazz Educators Network
Phone: (219) 465-0638 | Email: jeff@jbtrio.com
Local Activities
Jeff Brown maintains an active schedule of clinics and residencies throughout the greater Chicagoland area. Jazz and percussion topics and activities change with each request. Sample topics include: percussion and jazz applied performance, jazz improvisation, jazz and percussion interpretation and analysis, large and small jazz and percussion ensemble direction, rhythm section sectionals, festival production and marketing are merely a few of the possible options.
A partial list of Guest Artist appearances would include Marshall University, University of Indianapolis, Purdue University, Northwest Indiana Symphony Orchestra, Southwestern Michigan Symphony Orchestra, numerous high schools throughout the Midwest. As a professional musician he has played drum set and/or percussion for Bob Hope, Engelbert Humperdink, Carol Lawrence, Robert Goulet, Shields and Yarnell, Aretha Franklin as well as other Las Vegas style shows. He continues to play both drum set and percussion for some of Chicagoland's leading musicians and contractors.
Brown is the founder and executive producer of the Valparaiso University Jazz Festival which will celebrate its 36th season in April 2022. The VU Jazz Fest has become one of the largest non-competitive jazz festivals in the United States. The unique blend of Middle School and High School performances with Collegiate and Professional performances sets it apart from other festivals worldwide!